The truth is, we ALL have difficult people in our lives, and can't always avoid each and every one of them.
At some point or another we're going to have to deal with them.
Yes, there are certain people we can keep our distance from, but we can't cut them all out. Especially those we are closer to and may not always be hard to be around, but do have a bad habit or two or ten that drives us nuts or makes us feel about 3 inches tall.
Do you know the crazy thing, though? All difficult people become a lot less difficult when we learn how to deal with them. And I'm not talking about cutting them off, calling them down, or running away.
I'm talking about learning how and when to respond to them in ways that leave you feeling calm and in control of yourself.
In this 2 hour strategy, tools and techniques rich seminar you will learn how to deal with the difficult people in your life effectively and with confidence.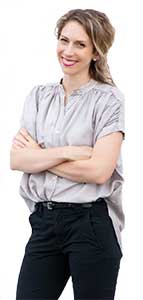 The 7 most common types of difficult people we will be covering are:
Criticisers and Judgers
Blamers and Victims
Know-it-alls and Belittlers
Constant Complainers and Negative Nancys
Guilt Trippers
Demanders and those who are Overly Selfish
Passive Aggressive behaviour
You will also learn:
16 Must-Know Tools to keep you feeling sane, confident and in control of yourself REGARDLESS of the difficult person you find yourself interacting with.
AND you will leave with many specific tools and strategies to effectively deal with each one of these behaviours.
$97  $67 USD (for a limited time)