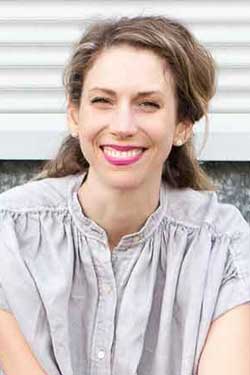 Work with Julia
Enough is enough. Life is too short to be struggling and battling with our inner selves day in and day out. Sometimes it might feel like there is no way out and this is just the way life is, but I'm here to tell you, it's not.
Yes, life is hard sometimes. Yes things don't always go our way or according to our plan, but no, stuff like that does not have to have the final word about how we feel about ourselves and our place in this big world.
You can feel good. You can enjoy life. You can have close, mutually rewarding and fulfilling relationships.
We all have an inner critic who often likes to set up camp in our thoughts and tell us all kinds of no good to make us feel down, discouraged, anxious, insecure, uncertain, weak, small, unimportant, insignificant and sometimes even worthless.
But enough is enough. It is time to give that critic a run for its money and show it who we REALLY are underneath all of the lies it's had us believing for way too long.
Together we are going to work to have you feeling the way you've been wanting to – We're going to make darn sure you learn how to make those positive changes last.
Sometimes people feel like they want to talk to a therapist but they're not just sure of the precise reason or specific problem – they just know that things don't feel quite right – they may feel stressed, sad, anxious, depressed, lonely or know they just want more for themselves, their relationships, and their lives.
You don't have to have a specific reason, or a major problem to come to in. Coming to figure out what's off and to want to work to get things back on is reason enough.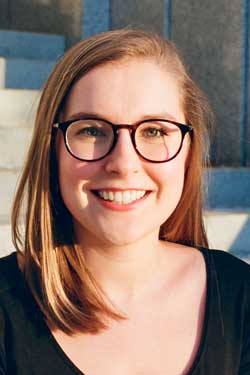 Work with Ruth
Are you feeling sad? alone? empty? disconnected? hopeless? discouraged? confused? stressed? worried? totally frustrated and overwhelmed?
Life can feel really hard… for all of us. But it can be even harder if we try to get through our struggles, challenges, or pain all on our own – We're not meant to do it alone, nor do we have to.
If you've been struggling more than you want to with any of the following, I am here and I can help you learn how to effectively deal with and heal from:
Grief and loss
Ambiguous loss
Anticipatory loss
Life transitions
Chronic pain
Feelings of isolation
Depression
Stress and Anxiety
Self-confidence
Trauma
With my help and support you will again feel: 
True joy and meaning
Relief from pain
Free from overwhelming worry or fear
More grounded and calm
More connected and loved
Hopeful and optimistic
Happy with your relationships
Empowered and at peace
Clear and purposeful
Happy and confident within yourself
My motivation for pursuing a career as a therapist stems from personal experiences of loss and bereavement. Experiential knowledge of grief and how it may present, sometimes in the most unexpected ways, has motivated me to stimulate conversation about the misrepresented (although universal) experiences of death, dying, and grief. I am particularly interested in helping those who are experiencing anticipatory and ambiguous forms of grief.
After experiencing significant life changes, we can become consumed by our emotions and quickly feel helpless or lost. Luckily, therapy offers a unique opportunity to explore your thoughts, experiences and behaviours freely, without judgement. I truly believe that every individual has the ability to change their circumstances and I am excited to help you facilitate the necessary changes to do so.
It is each individual's resiliency and courage that gives me hope and inspires me to continue this work each day.
I take an integrative approach to counselling, incorporating elements of:
Person-centred therapy – I believe that individuals are the experts of their own lives. The client determines the pace and direction of each session with my support and encouragement along the way.
Emotion-focused therapy– Sessions are focused on helping individuals get in-tune with their emotions so they may better understand and manage their emotional responses.
Strengths-based therapy– Counselling is not about hiding our imperfections but realizing the strengths that contribute to our individuality. I help clients to recognize their strengths and to build upon them.
Trauma-informed therapy– I establish a safe, trusting environment in which the client has the potential to be vulnerable. Techniques and interventions are chosen carefully and with the intention of helping clients uncover their resiliency and heal old wounds.
Mindfulness-based therapy– Self-compassion is key. Mindfulness-based approaches help individuals to bring awareness to their experiences, reflect on them without passing judgement, and to embrace their ability to respond to situations by choice.
Art Therapy – Not an artist? No problem. Art Therapy is all about the process, not the outcome. No prior art experience is required. As an Art Therapist, I naturally incorporate art into each therapy session whether by use of metaphors and stories or by creating an image. No matter its form, art is an expression of one's inner experiences, a personal outlet, and it can be an integral part of therapy. However, it is my philosophy that in order to best help you, I must allow you to take the lead. If art is not well suited to you, no problem. Each therapy session is formatted to suit each individual's specific needs. Your comfort is of the utmost importance.
I received my graduate degree in Counselling and Art Therapy from Adler University following the completion of my Bachelor of Arts from the University of British Columbia. I am a certified Art Therapist and a Registered Clinical Counsellor, recognized by the BCACC as a member in-good-standing.
I have worked in residential care facilities in both Vancouver and North Vancouver, leading individual and group therapy sessions for older adults dealing with isolation, loss of freedom, depression, grief and loss, and other issues. I have provided individual art therapy sessions to individuals struggling with progressive or degenerative illnesses and chronic pain.
I have experience facilitating grief support groups in the Downtown Eastside for individuals affected by the fentanyl crisis. Similarly, I have worked with family members of palliative patients in North Vancouver who were experiencing anticipatory grief and loss. Sessions with palliative patients focused on experiences of anger, fear, depression, and a loss of independence.
As an Alumna of Adler University, I continue to volunteer as a mentor and supervisor to students completing their graduate studies in Counselling and Art Therapy.
Although raised in the United States, Vancouver has become my home in recent years and I intend on staying here. I am invested in contributing to this beautiful community as a mental health care practitioner and a social justice advocate.
I look forward to meeting you and learning more about the ways in which we can work together to improve your circumstances and achieve your goals.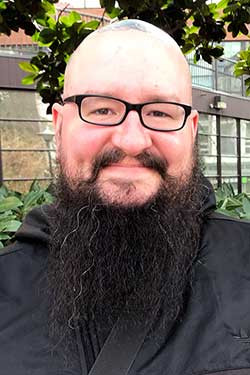 Work with Scott
Have you been feeling unhappy or disconnected from yourself, and are struggling to manage your thoughts, feelings, or reactions to things that have been coming up in your life?
Are you ready to feel more calm, confident and at peace with your thoughts and emotions?
If so, let's meet so we can start helping you feel good again.
I specialize in helping children, youth, and adults who are struggling with:
Depression
Anxiety
Substance use
Trauma
Anger
Grief
Feeling isolated or disconnected
Throughout my life, I have always looked for connectedness in my personal life. At times, finding similar thoughts and opinions has helped me feel human. Other times, seeking different ideas and people has helped open my mind to new possibilities and opportunities. Either way, it is connection that made everything possible for me.
I am very fortunate to have worked with thousands of individuals seeking a similar connectedness with their struggles. I have witnessed the courage, vulnerability, and strength of each person making difficult life changes, and hoping to find a more positive way of living their best life.
It has been through these experiences that my passion for therapy has grown. It continues with each new individual, each new question and struggle, each journey that begins with a single step.
Person-centred and collaborative: You know your experience — your thoughts, feelings, and behaviours — better than anyone else. We work from your experience, we work on what you'd like to work on. We work together to explore goals and ideas that you feel will bring you closer to your ideal situation. I am happy to provide you with all the experience and resources at my disposal to help you get there.
Mindfulness: This can be as simple as a single breath, or a single step. I find it so easy sometimes to mindlessly go through my day, only to realize later that I have no memory of my actions, my speech, or other people around me.
It takes practice to be able to tune in to what you are doing, thinking, and feeling. With practice, obstacles become smaller while confidence grows.
Because I want to tailor therapy to your requirements, I am able to provide ideas from numerous other approaches I have studied and practiced, including: cognitive behaviour therapy, dialectical behaviour therapy, secular Buddhism (similar to mindfulness), narrative, Imago (for effective couples' communication) and emotion-focused therapy.
I have spent the past 15 years in Vancouver as a therapist working with children, youth, families and adults struggling with mental health issues, substance use, trauma, anger, grief, as well as isolation and disconnection.
I have volunteered my time working with young offenders in the prison system, and with suicidal individuals through the services of the Vancouver Crisis Centre.
For the past several years, I have also been very fortunate to provide mentorship and supervision to new therapists through a Vancouver Community Health Centre.
I have a graduate degree in counselling from SFU, and undergraduate and teaching degrees from UBC. I am a certified member in good standing with both the BCACC (4975) and the CCPA (7103).
I look forward to meeting you and exploring where you are, and where you'd like to be.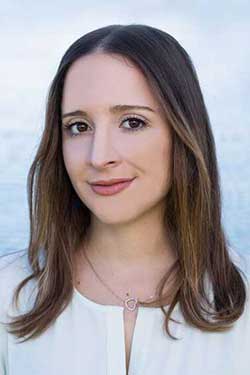 Work with Alexa
Has your life become disorganized and unmanageable? Do you feel out of control and at a loss for how to move forward?
If you are struggling with any of these, I can help
Stress and anxiety
Depression
Grief and loss
Low self-esteem
Unhealthy patterns
Communication
Boundary setting
Life transitions
Relationships
Trauma
With my support and encouragement you can feel
Confident in your ability to manage stress
True joy and meaning
Relief from pain
Worthy and deserving of love
Accomplished and proud of your achievements
Capable of having more positive interactions
Heard and respected
Ready to take on new challenges
Happy with your relationships
Empowered and at peace
My journey into counselling grew from a desire to improve myself and to better my relationships.
There have been periods in my life, when I have felt overwhelmed, discouraged, and insecure. At times, these feelings got so big that I felt helpless and depressed.
The prospect of change seemed distant and out of reach. Through counselling I discovered that encouragement can go a long way.
Counselling gave me the support I needed to face my fears. It gave me the courage to challenge old habits and start anew.
In doing so, I not only learnt more about who I am when I'm not lead by anxiety, but perhaps more importantly, about others facing similar struggles.
Today, I can appreciate how my past wounds have contributed to my lifework, in that I am now able to help others in ways that I was able to help myself.
My practice is centered on the belief that individuals are the experts of their own lives.
I truly believe that all individuals have an innate desire and ability to evolve and grow.
Through gentle support and encouragement, individuals have the power to access their strengths and resources to live more meaningfully and authentically.
My goal as a counsellor is to empower individuals to transform their lives.
I am passionate about helping individuals better cope with life's challenges, have better relationships, and lead a more balanced and fulfilling lives.
Our work together can focus on a particular issue, or look at several areas of change or growth. Our time together will help you to discover and work through any roadblocks that may be getting in the way of the life you want.
Through skill-building, new tools, and gentle encouragement we will challenge existing negative beliefs and/or feelings, and replace these with healthier ones.
Like Julia, I work from a person-centered, strength-based, solution focused, mindfulness, and cognitive behavioural (CBT) approach. Additionally, my approach to counselling is informed by emotion-focused and trauma-informed perspectives.
Emotion-focused: This involves getting tune with your feelings in order to understand and better manage emotional responses.
Trauma-informed: This means that when working with trauma, our work will be collaborative and strength-based. By establishing a safe and trusting relationship together, we will build on the strengths you already have to heal past wounds.
I am a Registered Clinical Counsellor who focuses on treating stress & anxiety, depression, and self-esteem.
I received my undergraduate degree in Psychology at the University of British Columbia, and my Master's of Arts in Counselling Psychology from Adler University.
Before transitioning to private practice, I worked for a non-profit organization providing individual and couples counselling to diverse adults. Additionally, I facilitated groups for women, couples, and parents in Greater Vancouver.
Today, I work primarily with clients dealing with stress and anxiety, depression, grief and loss, low self-esteem, as well as communication and boundary issues.
I also provide relationship, couples and trauma counselling. I have extensive training and experience providing immediate support to female victims of intimate partner abuse and violence from my time at Battered Women's Support Services.
As well, my graduate research focused on the experience and benefits of attending couples counselling prior to marriage.
Because We All Go Through Times When Life Feels Overwhelming and Unmanageable.