Available Courses
We're on a mission to make investing in our emotional and mental wellbeing something to brag about. We've created an approachable, modern and totally relatable style of therapeutic coaching, workshops and programs that connect, make sense, and create big shifts for smart and intentional people like you. Below, find a list of courses available to support you in your mental wellbeing needs.
*once you purchase a course, it's yours to keep and access whenever you want and as often as you want.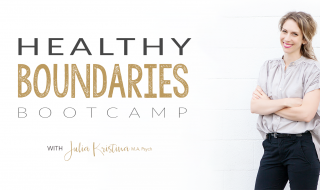 The Healthy Boundaries Bootcamp
Learn tools that allow you to say what you want, think, need and feel without feeling guilty, damaging relationships or worrying about being judged or rejected. 
"This is the most thoughtful course I've ever done online. It's changed the way I see myself… Boundaries have brought me freedom."
-Teresa B.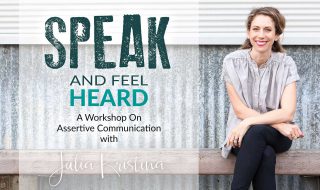 Speak & Feel Heard Crash Course
A crash course on assertive communication full of simple, effective strategies to speak confidently. If you find yourself hesitant to communicate your thoughts and needs for fear of offending someone or being dismissed, this course is for you.
This course jumped out at me because I'd been feeling really overwhelmed and that my voice, needs and ideas  weren't being heard. Everything taught in this course made so much sense and I now feel empowered and ready to assert myself in any situation."
– Karen H.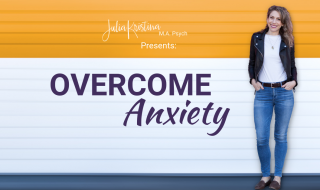 If you're someone who has EVER felt like your anxiety is getting in your way and holding your back,  start learning exactly how to manage your anxiety so it can stop controlling you!
"This program has taught me so many tools and lessons to make my life feel manageable and happier. I don't wish I was someone else anymore, like I used to. I am forever grateful"
– Shannon M.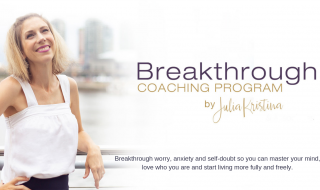 The Breakthrough Coaching Program
Imagine feeling calm, confident, and in charge of your emotions. The Breakthrough Coaching Program will teach you how to rewire your overwhelmed and anxious brain, and finally break free from worry, anxiety and self-doubt.
"With the tools I learned in the program, I was able to discover what was going on inside of me…I highly recommend the program, it will change your life."
-Terry C.