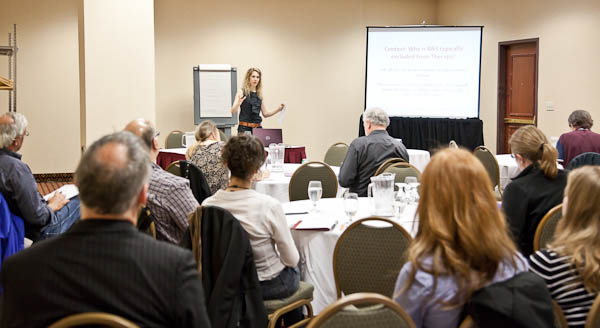 On May 19th I had the honour of facilitating a professional workshop at the Canadian Counselling and Psychotherapy's (CCPA) Annual National Conference in Ottawa. The presentation was on the topic of  Bringing Religion and Spirituality into Therapy for both spiritual/religious and non-spiritual/religious therapists. I had a really wonderful time sharing my research and experience with a very engaged and intelligent audience, and I was really moved by the very thoughtful and meaningful questions and comments that were offered. My only regret is that we didn't have more time to discuss our thoughts and ideas with one another… I think if given the opportunity, we could have prolonged the session well into the evening!
My appreciation goes out to the men and women who gave of their time and talent to come and learn and grow together.
Oh, and as a side note I have to say that I LOVE Ottawa! It was my first time there and I am really, really taken with this city.
*Click here for the Presentation Powerpoint