Counselling and Life Coaching | Downtown Vancouver
Master's Degree in Counselling Psychology
Registered Clinical Counsellor (RCC)
Ever wonder if you could work through the frustrating things preventing you from enjoying your life and being happy with who you are?
Ever wonder if it's possible to feel like you are enough?
The answer is yes, yes and YES. 
If You Are Feeling Any of These, We Need to Talk. 
Anxious, Worried or Full of Fear 
Overwhelmed, Stressed and Like You Can Never Do Enough
Unhappy, Unfulfilled & Dissatisfied with Yourself and Your Life
Like You're Not Enough
Uncharacteristically Sad, Alone, or Depressed
Unclear About Who You Are and If You Have Anything to Offer
 Frustrated with Not Feeling Heard or Respected
Disconnected from the Important People In Your Life
Not Sure What You Want to Do with Your Life
It's Way Past Time You Felt:
True Joy and Real Happiness
Strong and Confident
Balanced and At Peace
You are Someone Who Communicates Well and Feels Heard
You Are Someone who Has Deep, Meaningful and Rewarding Relationships
Good About Who You Are
Satisfied and Fulfilled in Your Life
If you are ready to get past what's not working, and want to feel good and enjoy your life, yourself, and your relationships more call or email me right away:
604-771-3420


email hidden; JavaScript is required
Because We All Go Through Times When Life Feels Overwhelming and Unmanageable.
Enough is enough. Life is too short to be struggling and battling with our inner selves day in and day out. Sometimes it might feel like there is no way out and this is just the way life is, but I'm here to tell you, it's not.
Yes, life is hard sometimes. Yes things don't always go our way or according to our plan, but no, stuff like that does not have to have the final word about how we feel about ourselves and our place in this big world.
You can feel good. You can enjoy life. You can have close, mutually rewarding and fulfilling relationships.
We all have an inner critic who often likes to set up camp in our thoughts and tell us all kinds of no good to make us feel down, discouraged, anxious, insecure, uncertain, weak, small, unimportant, insignificant and sometimes even worthless.
But enough is enough. It is time to give that critic a run for its money and show it who we REALLY are underneath all of the lies it's had us believing for way toolong.
Together we are going to work to have you feeling the way you've been wanting to – We're going to make darn sure you learn how to make those positive changes last.
Sometimes people feel like they want to talk to a therapist butthey're not just sure of the precise reason or specific problem – they just know that things don't feel quite right – they may feel stressed, sad, anxious, depressed, lonely or know they just want more for themselves, their relationships, and their lives.
You don't have to have a specific reason, or a major problem to come to counselling. Coming to figure out what's off and to want to work to get things back on is reason enough.
I really look forward to Connecting with you. Here's my contact info again: 604-771-3420 & email hidden; JavaScript is required
*Counselling fees for a Registered Clinical Counsellor (RCC) may qualify for reimbursement with some Extended Health Benefits Plans
**Counselling fees may also be filed in your personal taxes under "Medical Expenses."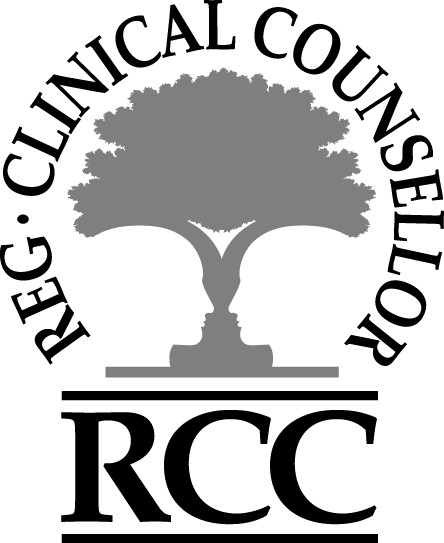 Julia Kristina has been featured in: